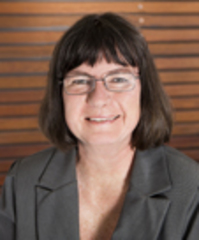 Dr. Joan Swart, Psy.D.
Understanding fosters health
Joan is a Forensic Psychologist who specializes in behavior assessment and modification, especially pertaining to criminal behavior, radicalization, and mental illness. By examining the intersection between psychology, law, justice, and criminology a deeper understanding is formed of personality and situational factors that influence maladaptive behavior, which further informs policy, response, intervention, and rehabilitation initiatives. In addition to various professional presentations and articles, Joan has authored a book titled "Homicide in Armed Conflict: A Psychological Perspective" and is currently working on projects pertaining to the community reintegration of political detainees, necrophilia in armed conflict, and mindfulness therapy as prevention and treatment of PTSD. Joan was born and resides in South Africa.
Education
MBA

North-West University

1996

M.S., Forensic Psychology

Walden University

2011

Psy.D., Forensic Psychology

Eisner Institute for Professional Studies

2013
Honors and Awards
Lifetime member of the Psi Chi International Honor Society in Psychology
Work Experience
Forensic Psychologist

Private

June 2011 - present
Membership in Professional Organizations
American Psychological Association (APA)
Psychology Society of South Africa (PsySSA)
American Academy of Forensic Sciences (AAFS)
International Association of Crime Analysts (IACA)
International Association of Correctional and Forensic Psychology (IACFP)
South African Medico Legal Society (SAMLS)
Languages Spoken
English

Native speaker

Afrikaans

Native speaker
Psychology Mentors, Inspirations, and Influences
Writing a chapter titled "Mutilation of Bodies in Armed Conflict" for a book on Necrophilia that Dr. Hickey is editor of.

Graduate advisor and lecturer. Researching for publication on "Mindfulness in Contextual Therapy".
Note from the Network: The holder of this profile has certified having all necessary rights, licenses, and authorization to post the files listed below. Visitors are welcome to copy or use any files for noncommercial or journalistic purposes provided they credit the profile holder and cite this page as the source.
Dr. Joan Swart, Psy.D.
58 Foxglove Street
7646 Paarl
South Africa

Work: +27789999999
Home: +27218727526
Mobile: +27789999999
Fax: +27862108415
Skype Name: joan.swart