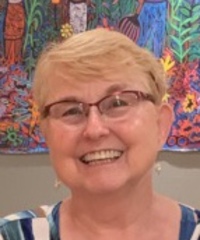 Suzanne Baldon, Ph.D.
"The truth is out there." --Fox Mulder
I am a Professor of Criminal Justice at MCC and hold an MA in Anthropology and a PhD in Philosophy with a concentration in Integral Studies. I took a graduate course in Medicolegal Death Investigation at St. Louis University.

I studied forensic art with Betty Pat. Gatliff and Karen T. Taylor at the Scottsdale Artists School, the University of Oklahoma at Norman and the Firehouse Art School in Norman and have made facial reconstructions for the Tarrant County Medical Examiner and for law enforcement agencies. My work has helped to identify unknown deceased persons, which has led to identification of suspects.

Highlights of my career have been working as a corporate licensed private investigator, a Texas Parks and Wildlife park ranger, a museum market analyst, and a teacher. I taught sociology as an adjunct from 1998-2003 for Tarrant County College while teaching anthropology from 2001-2010 as an adjunct at the University of Texas at Arlington. In fall 2009, I began teaching anthropology, criminal justice and forensic science at MCC.

My brief teaching philosophy can be summarized as follows.
"We are usually convinced more easily by reasons we have found ourselves than by those which have occurred to others." –Blaise Pascal

An important aspect of cognitive process is to use logic and critical thinking to reach an experiential synthesis of educational influences, including teachers, textbooks, additional reading, films, play, experimentation, day to day interactions, friends and family, and life events.
As a teacher, I consider myself to be a facilitator of that process. Metaphorically and physically, I present the right "tools for the job" to my students and encourage them to develop effective methods of using those tools. I can give them the benefit of my knowledge, but know that if they do not understand immediately, they will develop understanding and ability as they practice. I love to teach and enjoy working with students.
Education
B.A., Art

University of Texas at Tyler

1986

M.A., Anthropology

University of Texas at Arlington

1994

Ph.D., Philosophy. Transformative Studies with Concentration in Integral Studies

California Institute of Integral Studies (CIIS)

2015
Honors and Awards
Work Experience
Professor, Crimiinal Justice/Forensic Science

McLennan Community College

September 2009 - present
Membership in Professional Organizations
International and Texas Divisions of International Association for Identification (IAI), Life Associate Member
Texas Community College Teachers Association (TCCTA)
American Criminal Justice Association-Lambda Alpha Epsilon, sponsor for local chapter Sigma Phi Sigma
Languages Spoken
Psychology Mentors, Inspirations, and Influences
Tamara Culver, J.D.

Mclennan Community College

My extraordinary boss at McLennan Community College. She is a professor and coordinator of our Criminal Justice Department.
Note from the Network: The holder of this profile has certified having all necessary rights, licenses, and authorization to post the files listed below. Visitors are welcome to copy or use any files for noncommercial or journalistic purposes provided they credit the profile holder and cite this page as the source.
Image Gallery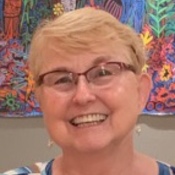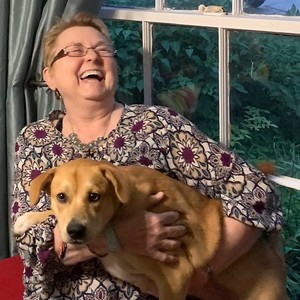 Other Files
Suzanne Baldon, Ph.D.
1400 College
Esec 216
Waco, Texas 76708
United States of America

Work: 2542996505
Mobile: 2542303595