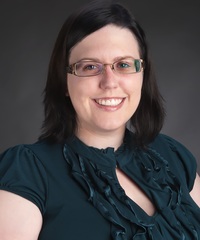 Dr. Crystal N. Steltenpohl
I am an assistant professor of psychology at the University of Southern Indiana. I received my BA in English and psychology from the University of Southern Indiana in 2011, MA in applied psychology from Southern Illinois University Carbondale in 2013, and PhD in community psychology from DePaul University in 2017.

As a scholar, gamer, and participant in online worlds, my major research interests revolve around how we interact with various technologies, especially those that house online communities. There is a burgeoning interest in technology as a dramatically growing area of human activity over the last decade for people across demographic groups. In particular, I am interested in understanding how technologies influence communities, the self, and health behaviors.
Education
BA, English, Psychology

University of Southern Indiana

2011

MA, Applied Psychology

Southern Illinois University Carbondale

2013

PhD, Community Psychology

DePaul University

2017
Languages Spoken
English

Native speaker

German

Intermediate proficiency
Dr. Crystal N. Steltenpohl
Liberal Arts 3046
8600 University Boulevard
Evansville, Indiana 47712
United States