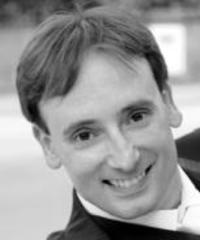 Mr. Eros Pedrini
There's 3 ways to do things: right, wrong, and the way I do it
I work in the Information Technology field since 2001. Currently, I'm Technical Leader and Software Architect for the Lumata Group. Lumata was launched in November 2011 with the goal of becoming the global leader in "Mobile Relationship Marketing" when the business was created from the Business to Business (B2B) assets of Buongiorno, the leader in Business to Consumer (B2C) mobile content, in a deal backed by the private equity firm Francisco Partners. The deal created a global business with more than 450 employees in 18 markets.

My main responsibilities as Technical Team Leader are:
- lead my development team (8 software engineers: 4 backend experts, 3 frontend experts, and 1 quality assurance expert);
- serve as mentor to the team in order to introduce new technologies in our work flow.

As Software Architect, they are:
- lead technical design of the projects we are working on;
- perform the functional specifications analysis.

Before that, I was a Research Assistant at the Università degli Studi di Milano with the role of Software Engineer. I was involved in two European projects: Primelife and PRIME. During these two European projects, I had the opportunity to collaborate with some of the most important companies in Europe: e.g., HP Labs (Bristol – UK), SAP (Sophia–Antipolis – France), IBM Research (Zurich – Switzerland), European Microsoft Innovation Center (Aachen – Germany), and the World Wide Web Consortium (W3C). I also co-wrote several papers, including the following IEEE Transaction on Service Computing (TSC):
C. A. Ardagna, S. De Capitani di Vimercati, S. Paraboschi, E. Pedrini, P. Samarati, and M. Verdicchio, "Expressive and Deployable Access Control in Open Web Service Applications," in IEEE Transactions on Service Computing (TSC), 2011

I was also involved in several teaching activities mainly focused on post-graduate courses on database system and programming. In this period, I started to serve as tutor of the Database and Cryptography courses of the Università degli Studi di Milano (currently I am continuing this collaboration).

Some of my favorite technical topics are:
- pilot-project development (R&D)
- object-oriented programming (OOP)
- software engineering (e.g., UML, GoF design patterns)
- database systems
- security & privacy

Before to close this section: I give you a bite of my life.
In my spare time I like read (my preferred authors are, Isaac Asimov, Banana Yoshimoto, Douglas Adams, Alessandro Baricco, and William Gibson), run (sometime with my 2 dogs: Strega and Merlino, Witch and Merlin in English), and dancing. About dance, I have to underline that "I like" both Caribbean dance (e.g., Salsa, Bachata) and ballroom dance, but this doesn't mean that I'm good... to be honest I'm a little bit awful... to be completely honest I always have problem to listen the beat, even if I'm improved in the while. I like a lot also combat sports: in fact I'm Shotokan karate 3rd-dan and a Kick-boxing 2nd-dan black belts.

Although my background is purely technical, I always had an interest in psychology. The opportunity to start to study about this fantastic field and to know this network arrived thanks to the Coursera "Social Psychology" course by Scott Plous. My personal goal is to learn more about psychology in general, and social psychology in particular using the resources and, hopefully, the contacts present in this network.
Education
M.S. [not achieved], Computer Science Engineering

Politecnico di Milano

2002

statement of accomplishment, Computer and Security

IPCS-2008 (Intesive Program for Computer and Security)

2008
Work Experience
Technical Team Leader and Software Architect

Lumata Group

November 2011 - present

Tutor for the Database System and Cryptography courses

Università degli Studi di Milano (Department of Computer Science)

March 2005 - present

Technical Team Leader and Software Architect

Buongiorno

August 2011 - November 2011

Software Engineer (formally Research Assistant)

Università degli Studi di Milano (Department of Computer Science)

June 2008 - August 2011

Lecturer

Università degli Studi di Milano (Department of Computer Science)

February 2006 - January 2010

Java Developer (formally Research Assistant)

Università degli Studi di Milano (Department of Computer Science)

March 2005 - June 2008

Lecturer for the course "Informatica e Sistemi" (ITIS)

Istituto C.A.P. (Private High School)

September 2003 - June 2004

Consultant

STMicroelectronics

June 2002 - December 2004
Languages Spoken
Italian

Native speaker

English

Advanced proficiency

Spanish

Basic proficiency
Psychology Mentors, Inspirations, and Influences
Professor Jajodia is one of the most brilliant minds I have known in research on privacy and security. He is University Professor, BDM International Professor, and the director of Center for Secure Information Systems in the Volgenau School of Engineering at the George Mason University, Fairfax, VA.

Carlo is the quintessence of what should be a software engineer: His publications have always been for me a source of inspiration. He provides consulting at international level in the field of object-oriented technologies. He is a member of the ACM, the IEEE and the New York Academy of Sciences.
Note from the Network: The holder of this profile has certified having all necessary rights, licenses, and authorization to post the files listed below. Visitors are welcome to copy or use any files for noncommercial or journalistic purposes provided they credit the profile holder and cite this page as the source.
Image Gallery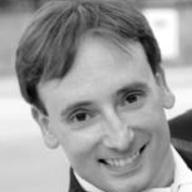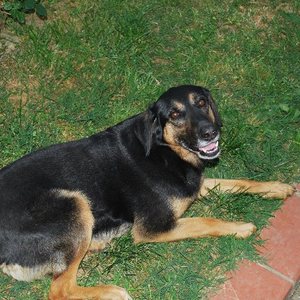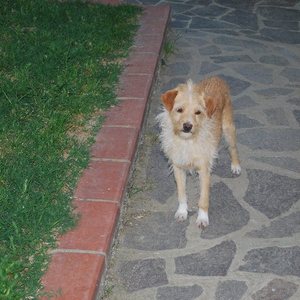 Mr. Eros Pedrini
Milano
Italy