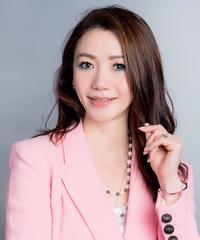 Dr. Christina Liang-Boguszewicz
Using sci and exp knowledge in developing techniques to improve lives
When Science meets Business

"Using science and experiential knowledge in developing techniques to improve lives and an advocate for equal opportunities, sustainable education, women's empowerment and making the world a better place."

Dr Christina is a business psychologist, creator of UAIME technique, founder of TWEL (The Women Entrepreneur Lab) with over 20 years of diverse experience in consulting, advisory, operations and coaching. She is coined for using science based approach, business methodology and experiential knowledge in improving lives of individuals and businesses. Her work "UAIME" techniques has successfully transform and turnaround many business projects including 'deadlock' ones in United Kingdom, the United States, China, Thailand, Malaysia and Singapore. UAIME techniques is also been used by business leaders and professionals in the field of human resource, education, business consulting, corporate governance.

Christina formulated UAIME technique (based on Principles of Social Psychology, Industrial-Organisation Psychology, Johns Hopkins RAPID PFA model, Quantitative Modelling, Six Sigma & Agile methodology) combine with deep analytics-intelligence research in providing solutions ,strategies & governance framework to companies, enhance productivity level, combat fraud, improve control, maximising their profits within the shortest timeframe and in the most business ethical manner. UAIME techniques also helps individuals to achieve more positive affective states

Due to the nature of her job, Christina is no stranger to press, media, celebrities, government, royalty, business groups and the elite circles in Asia. Her "Celebrity Coaching' program has helped many high flyers, business owners to get back on their feet during the 2008 Asian Financial crisis. She was also the first PR specialist in Singapore and Asia to launch the Solar Energy program at UWCSEA in Singapore – a joint program between UWCSEA and Solid Asia (financed by Austrian banks RLB-Stmk & Oesterreichische Kontrollbank ) in 2011.

A believer in giving back, Christina raised funds for charities and supports sustainable projects in Singapore, Asia, UK and China and provides pro-bono services as an adviser, coach and mentor to women entrepreneurs, start-ups and youth.

Christina follow the work of Dr Richard Davidson (mindfulness and mediation ), Dr Philip Zimbardo (individual behavior, Persuasion), Dr Daniel Gilbert (Cognitive biases), Dr Howard Gardner (Multiple intelligences), Dr Martin Seligman (positive psychology and wellbeing), Dr Greg Oldham (Job Characteristics Theory) and a believer in his holiness the great Dalai Lama teaching of being mindfulness, selfless and compassionate. She enjoys She receives education from The Wharton School - University of Pennsylvania, Johns Hopkins University, Wesleyan University and Stanford School of Medicine.

Some of her notable clients includes Microsoft, UBS, Nokia, HSBC, Pavilion Group, Sunway Berhad, Hermes, Balmain, VitalLife (Austria), Solid Asia Solar Energy, Ministry of Sound, Lotus Group.

​

​
Work Experience
Business Psychologist || Senior Business & Corporate Affairs Strategist

www.chiefofstaff.sg

September 2008 - present
Membership in Professional Organizations
VP - Shanghai Singapore Business Association
Singapore Chamber of Commerce in China
Member - SHRIM
Dr. Christina Liang-Boguszewicz
Singapore