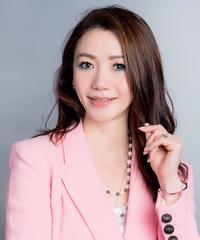 Dr. Christina Liang-Boguszewicz
Using sci and exp knowledge in developing techniques to improve lives
"Using science and experiential knowledge in developing techniques to improve lives and an advocate for equal opportunities, sustainable education, women's empowerment and making the world a better place."

Christina Liang-Boguszewicz, who holds a DBA in Management and MSc in Human Relations, has more than 20 years of diverse experience and is a senior executive and a business psychologist, coach, corporate affairs and social impact strategist. She formulated UAIME(™) technique (based on Principles of Social Psychology, Industrial-Organisation Psychology, John Hopkins RAPID PFA model, Quantitative Modelling, Six Sigma & Agile methodology) to provide advise to companies on how to design and reform/restructure their corporate-business strategy & governance, enhance productivity level, maximising their profits within the shortest timeframe and in the most business ethical manner. She uses the same technique on personal development growth coaching, combat fraud & improve control and human capital development.

Christina is no stranger to press, media, celebrities, royalty and the elite circles in Asia. Her "Celebrity Coaching' program has helped many high flyers, business owners to get back on their feet during the 2008 Asian Financial crisis. She was also the first PR specialist in Singapore and Asia to launch the Solar Energy program at UWCSEA in Singapore – a joint program between UWCSEA and Solid Asia (financed by Austrian banks RLB-Stmk & Oesterreichische Kontrollbank ) in 2011.

A believer in giving back, she raised funds for charities and supports sustainable projects in Singapore, Asia, UK and China. She also provides pro-bono services and serves as an adviser, coach and mentor to women entrepreneurs, start-ups and youth. One of her active project includes TWEL - The Women's Entrepreneurs Lab https://www.womenentrepreneurlab.com/

Others
¬ Led & Executed 10 M&A deals,
¬ 5 Business Ventures
¬ Coach and Mentor StartUps
¬ Raised a combination of >USD1 billion capital for clients
¬ Smiley Rainbow Compassionate Project

Clients includes local and international banks, technology, property developers, lifestyle, fashion & jewellery, food & beverage.
Work Experience
Business Psychologist || Senior Business & Corporate Affairs Strategist

www.chiefofstaff.sg

September 2008 - present
Membership in Professional Organizations
VP - Shanghai Singapore Business Association
Singapore Chamber of Commerce in China
Member - SHRIM
Languages Spoken
English

Native speaker

Chinese

Intermediate proficiency
Dr. Christina Liang-Boguszewicz
Singapore