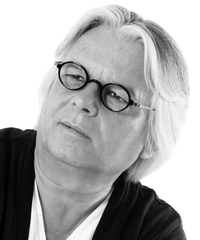 Mr Bert van Dijk, MHD
Influence others, start with yourself.
Some people like me, some don't. The same goes to you and anybody else.
It is not primarily how we act, think and feel that makes people like us or not, but it is their perception of us.
In my lectures and courses I support you to be aware of your perception and from there influence people in a respectful, open and yet effective way. Influence others, start with yourself is the name of my book and all my work is bases on it.
Education
MHD, Master of Human Devlopment

Schouten & Nelissen University

2011
Work Experience
Trainer/advisor

Schouten & Nelissen

October 1997 - July 2007
Membership in Professional Organizations
www.nobtra.nl
www.gcoach.nl
Languages Spoken
English

Advanced proficiency

Dutch

Native speaker
Psychology Mentors, Inspirations, and Influences
My RET teacher. I'm so sorry Theo passed away in in 2009.

My present business partner and former teacher. Expert on assertiveness and one of the best coaches I have ever met.
Note from the Network: The holder of this profile has certified having all necessary rights, licenses, and authorization to post the files listed below. Visitors are welcome to copy or use any files for noncommercial or journalistic purposes provided they credit the profile holder and cite this page as the source.
Mr Bert van Dijk, MHD
The Netherlands

Work: +31643122799
Home: +31643122799
Mobile: +31643122799
Skype Name: Bert van Dijk