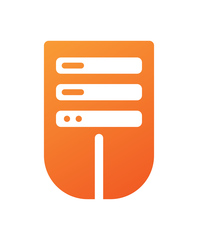 Alex Wang
aka Unixfy
If life gives you lemons, make orange juice and have everyone wonder how the heck you did it.
----
My name is Alex Wang, but I also go by the pseudonym Unixfy online. I am a high school student in the United States of America. I have an interest in a lot of different things, ranging from law to web design and social psychology. You can check out some of the work I've done in these subjects in the "Files" tab at the top!

Some of my hobbies include gaming, systems administration (I have a nice collection of servers around the world), and debate. I regularly participate in activities to play to all of these interests - examples of which you can view in the "Education and Work" tab above. Some of these activities include a virtual government simulation, where I am a member of the legislative branch and a deputy party leader.
Finally, I am the type of person who really enjoys learning. Given the increased time I have at my disposal due to the coronavirus pandemic, I decided to start some of my own projects, including reviving my blog, and I also took some MOOCs on sites like Coursera. You can view some of my credentials from these courses in the "education and work" tab. In fact, this page was created as part of a Coursera course.
Education
Diploma

High School

Expected: May 2022
Honors and Awards
Computer Science Courses Completion - Oakland University
AP Capstone Diploma (In Progress)
Amazon Alexa Developer Program Member
Outstanding Senator - Michigan Youth in Government 2020
Work Experience
Partner

YieldBread

April 2020 - present

Secretary-General of External & Fiscal Affairs

Model United Nations Club

April 2020 - present
Languages Spoken
English

Advanced proficiency

German

Intermediate proficiency

Chinese

Basic proficiency
Note from the Network: The holder of this profile has certified having all necessary rights, licenses, and authorization to post the files listed below. Visitors are welcome to copy or use any files for noncommercial or journalistic purposes provided they credit the profile holder and cite this page as the source.
Presentations
Alex Wang
Michigan
United States