Social Psychology Network:
Effectively Serving Industrial-Organizational Psychology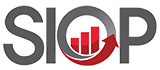 The Society for Industrial and Organizational Psychology (SIOP, Division 14 of the American Psychological Association) endorses Social Psychology Network as an informative resource for industrial-organizational psychologists and students interested in a wide array of workplace issues, including discrimination and diversity, group behavior and dynamics, leadership, and organizational culture.
SPN serves multiple roles as an educational, research, and networking hub. For example, it offers educational and research-oriented web pages on topics such as industrial-organizational psychology, research methods, personality psychology, health psychology, and social psychology; links to current events, blogs, and podcasts; and a vast repository of teaching materials, including lecture notes, interactive exercises, textbook reviews, classroom activities, tips on teaching, and online experiments. Networking resources are available by accessing SPN's database of nearly 2,000 member profiles, searchable by areas of research expertise and professional interests.
We are especially impressed with SPN's strong emphasis on multiculturalism and inclusiveness, as embodied in the SPN Mentorship Program and partner site UnderstandingPrejudice.org, an educational web site that provides links to experts, organizations, and extensive materials on reducing prejudice. SPN's focus on these issues is closely aligned with SIOP's efforts to understand and address issues pertaining to diversity and discrimination, ethnic and minority affairs, and LGBT issues in the workplace. In light of these shared goals, we are pleased to endorse Social Psychology Network, and we invite anyone interested in industrial-organizational psychology to use its resources and consider becoming a member.
--Society for Industrial and Organizational Psychology
(September 15, 2012)