Actual size when open: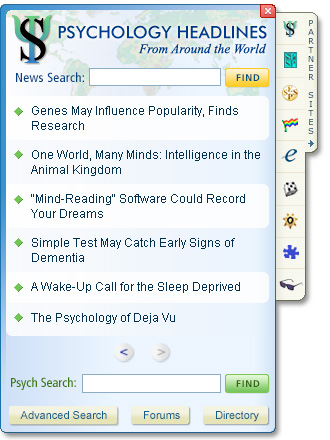 Downloads since August 13, 2008, release:
22,849

About widgets:


Mac-based Widgets are small software applications that typically run in the operating system's "dashboard" rather than on the web. Widgets are simple to add or delete, and they generally consume less space and system resources than traditional software applications. Go ahead -- give PsychWidget a try!